"Let's not underestimate the comfort music and art can bring to families and neighbors in a time of great loss. When the time is right, we will be there." – Michael Johnathon
Those who wish to donate instruments or services may visit WoodSongs.com/Flood or email wfpa@woodsongs.com for assistance
WEKU, WSGS, WSIP, ESPN Sports Radio and more join as media partners
LEXINGTON, Ky. (August 31, 2022) – Folksinger Michael Johnathon is once again calling upon his worldwide WoodSongs Old-Time Radio Hour community to help assist flood victims which ravaged portions of Eastern Kentucky last week. WoodSongs' Flood Relief Effort will replace damaged or lost musical instruments for FREE for any person or organization affected by the recent floods which devastated communities throughout Eastern Kentucky. 
This past March the WoodSongs' Tornado Relief Effort collected and redistributed nearly 1,000 musical instruments for tornado victims throughout regions in Western Kentucky. WoodSongs is a 501(c)(3) non-profit association based in Lexington, Kentucky.
Currier's Music World in Richmond, Kentucky is once again functioning as the main redistribution point for the program, and will assist in shipping coordination of donated instruments to those musicians who resided in the flood water's path. Additional regional drop-off locations and Music stores wishing to participate may email wfpa@woodsongs.com 
"I believe that love is the greatest transaction of the arts, it drives everything we do, everything we create and everything we feel," Johnathon said. "This is a time to put our politics, opinions and divisions aside and be loving neighbors to those in real, actual need. Let's not underestimate the comfort music and art can bring to families and neighbors in a time of great loss. When the time is right, we will be there."

IF YOU LIVE IN THE FLOOD ZONE and need an instrument replaced, visit WoodSongs.com/flood to make your request and we will assist you.  Or you may scan the QR code provided with your mobile device to access the instrument request form.
WHAT WE NEED: guitars, banjos, fiddles, mandolins, art supplies, keyboards, upright basses, electric instruments, amps, etc. PLEASE ONLY DONATE INSTRUMENTS IN GOOD, PLAYABLE CONDITION. You may drop it off at any of the locations listed below, ship directly to Curries Music World or if it is a large instrument like a piano or drum set send an email to wfpa@woodsongs.com. Make sure you include FLOOD in the subject heading, describing what you have and a photo, and include all your contact information.
PRIMARY DROP-OFF & SHIPPING ADDRESS FOR THE PUBLIC:
Currier's Music World
292 S 2nd St.
Richmond, KY 40475
Phone: (859) 623-6010
*include 'WoodSongs Flood Relief' on package
ADDITIONAL DROP-OFF ONLY LOCATIONS FOR THE PUBLIC:
KENTUCKY THEATRE
214 East Main St.
Lexington, KY 40507
Phone: (859) 231-699
KENTUCKY CENTER FOR TRADITIONAL MUSIC
Morehead State University
186 East First Street
Morehead, KY 40351
Phone: (606) 783-9001
KENTUCKY SCHOOL OF BLUEGRASS & TRADITIONAL MUSIC
Hazard Community College
One Community College Drive
Hazard, KY 41701 
Phone: (606) 4387-3630
KENTUCKY MUSIC HALL OF FAME & MUSEUM
2590 Richmond St
Mount Vernon, KY 40456
Phone: (606) 256-1000
MOUNTAIN MUSIC EXCHANGE
5171 N Mayo Trail
Pikeville, KY 41501
Phone: (606) 437-5551
MOUNTAIN ARTS CENTER
50 Hal Rogers Dr
Prestonsburg, KY 41653
Phone: (606) 886-2623
MOUNTAIN HEALTH ARENA
1 Civic, Center Plaza
Huntington, WV  25701
Phone: (304) 696-5990
*Additional drop-off locations will be posted as they are confirmed at WoodSongs.com/Flood
QR CODE TO INSTRUMENT REQUEST FORM: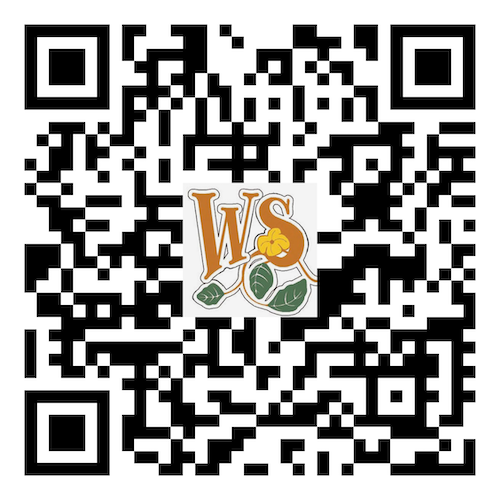 [Download high res JPG]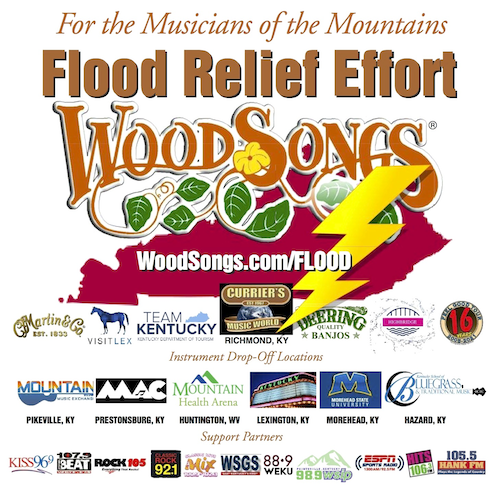 [Download JPG]