Folksinger Michael Johnathon discusses the new TV show with Bluegrass Today

"Mr. Rogers meets the Grand Ole Opry"
Schools, teachers, home school parents and students come FREE to the Oct. 10 taping at the Lyric Theater
LEXINGTON, Ky. (September 20, 2022) – Folksinger Michael Johnathon's nationally syndicated radio and TV broadcast, WoodSongs Old-Time Radio Hour, is set to begin initial pilot production for a new spin-off series called WoodSongs Kids. The upcoming October 10 taping at the Lyric Theater in Lexington, Kentucky will feature numerous kid musicians (ages 6-16). School teachers, and home school parents may bring their students for FREE to the Oct. 10 taping. WoodSongs Kids is being produced initially as a TV series for public television TV affiliates across the nation.

"We have featured young kids on every WoodSongs broadcast for years, making it a highlight of the show every week," Johnathon said. "WoodSongs Kids will be devoted exclusively to the kids of America's front porch. Think "Mr. Rogers meets the Grand Ole Opry" and you will have a good idea of what's coming." 
With a global partnership with the Department of Kentucky Tourism and VisitLEX, an extended residency for the next five years at the historic Lyric Theatre and a recently installed exhibit at the Kentucky Music Hall of Fame, WoodSongs continues to grow its radio affiliate base, enhance its online presence, and expand its large TV audience.  WoodSongs invites people from around the world to visit and experience the welcoming "front porch" of Kentucky, which is at the crossroads of America's folk, country and bluegrass music communities. 
For official show information and production updates on the new WoodSongs Kid series visit woodsongs.com/kidstv
About WoodSongs:
WoodSongs Old Time Radio Hour is an all-volunteer, live audience celebration of grassroots, bluegrass, country and folk music and the artists who make it. Produced 44 Mondays per year from the historic Lyric Theater in Lexington, Kentucky the show airs worldwide on 537 radio stations from Australia to Ireland and across the United States. It also airs on American Forces Radio Network twice each weekend in 177 nations, every military base and US Naval ship around the world. It is broadcast into millions of homes as a public television series on KET in Kentucky and PBS stations coast-to-coast, nationwide every Friday on RFD-TV, America's Most Important Rural Network, and streaming on several online services including YouTube.
 # # #
Photo/Art Assets: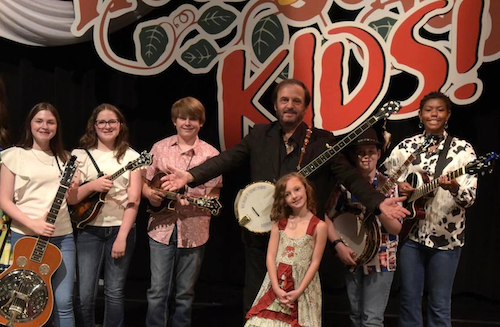 [Photo: Larry Neuzel/WoodSongs | Download PNG]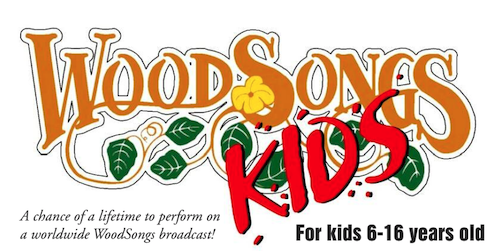 [WoodSongs Kids Assets | View/Download]