MOH offering FREE exhibit space to other veterans' service organizations & charities in Mission County Park's Rotunda Pavilion during event
Executive Director & Blue-Star Mother Amy Cotta talks MOH mission & events
on WSMV's "Today In Nashville" [click to watch] 
Past Memories of Honor event photo galleries for media [view/download here]
SAN ANTONIO, Tex. (September 20, 2022) — Memories of Honor is a registered national non-profit 501(c)(3) whose mission is to make every day Memorial Day. Memories of Honor (MOH), is excited to announce their inaugural Military City Miles & Memories (MCMM) honorary bike ride taking place on Saturday, October 22 in San Antonio, Texas' beautiful Mission County Park. To accommodate all levels of cyclists, the memorial ride is offered in three different distances: 22 mile, 46 mile, and 62 mile courses. Each mile is dedicated in honor and memory of a fallen veteran, and every participant rides in honor and memory of a fallen service member. Each participant will carry one of our Fallen Hero Memorial bibs with the name of a fallen on it. Each participant will also receive a commemorative challenge coin & t-shirt. 
Like other Memories of Honor sponsored events, MCMM is one great way for the general public to show appreciation and support for our military Veterans and Gold Star Families who have made the ultimate sacrifice. MOH works in partnership with other veteran's service organizations and nonprofits to accomplish their mission, and is currently offering FREE exhibit space to those types of organizations at MCMM in the Rotunda Pavilion during the event. Veterans service organizations already scheduled to be present include: Gold Star Family Retreat, Warriors Heart, Pedal Guerrero, Muddee Waters: Scars & Stripes Coffee, Travis Manion Foundation, Sheep Dog Impact Assistance, Endeavors Veteran Wellness Center, and Earn-a-Bike. To request space, please contact Traci Uribe via email: traci@memoriesofhonor.org. 
MCMM is open to the general public, those wishing to participate may register by clicking here or by visiting militarycitymm.com.
EVENT DETAILS
DATE:

Saturday, October 22, 2022

REGISTRATION & CHECK-IN:

7:00am 

RACE TIME:

 Wheels up at 8:00am 

LOCATION:

Mission County Park- Rotunda Pavilion

EARLY PACKET PICKUP: Bike World Southside

(835 SE Military Drive, San Antonio, Tex.)

Pickup Times & Dates: October 19th and 20th from 3pm to 7pm 

*Store Accessories: 10% discount during packet pickup*
REGISTRATION INCLUDES
Fully supported group ride with moto marshals along the ride

Event t-shirt (Guaranteed to those who register prior to the t-shirt cut-off)

Commemorative bib (Guaranteed to the first 250 riders)

Fallen Hero Memorial Bib containing the name of a fallen service member

Commemorative challenge coin (While supplies last)
T-SHIRT, MEMORIAL BIB & CHALLENGE COIN:

[MCMM Assets | view/download JPG/PDF]
TRACK COURSE MAPS: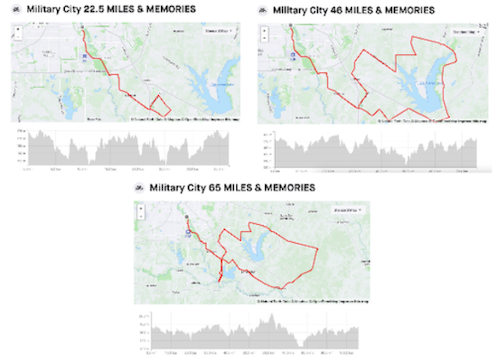 [Course Maps | view/download JPG]
About Memories of Honor:
Memories of Honor is a national 501(c)(3) nonprofit based in Nashville, Tennessee. Our mission is to make EVERY DAY Memorial Day. We use athletics, entertainment, special events, and social media campaigns to create living breathing memorials so that no loss of life in or due to military service is forgotten. MOH also produces other athletics events which honor military and veterans such as the Bataan Challenge, Social Distancing Challenge, Boots For Troops, 101 Heroes Ride, and others. Visit memoriesofhonor.org to learn more or to become involved. 
# # #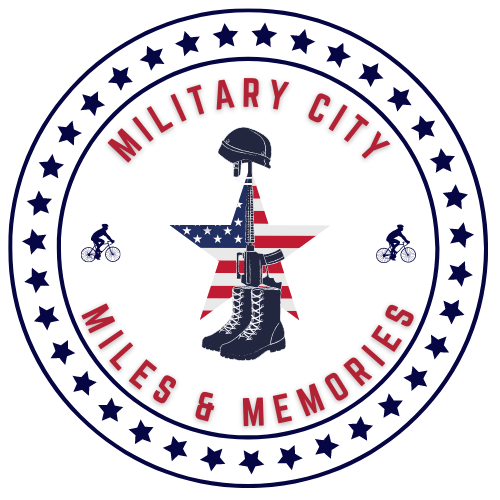 [View/Download logo PNG]